Gaming can be an expensive hobby, there is no denying it. Most modern AAA titles frequently carry a $60 launch price tag. But what if you're trying to save money? Well, fortunately, you don't need to spend a lot of money to play games. There are a plethora of good quality games available in the market which work on a free-to-play model.
Let's explore some of these games that you can go and download right now without spending a dime. Just a heads up though, this is not a ranked list. I have made no comparison between one game and another. Most of these games are too diverse to be compared in the first place.
WARFRAME
Warframe is a product of love and pure passion. Digital Extreme studios created something that was somewhat unique and cool in 2012. Fast forward to today, it is one of the best looter-shooters in the world, and it's completely free. They have improved the game relentlessly over the years with new content and core changes.
You play as what are essential "space ninjas" with different types of armors called Warframes. Each Warframe has its own abilities and appearance. The game has a lot of mechanical depth and has a very slick and smooth hyper fast-paced gameplay
APEX LEGENDS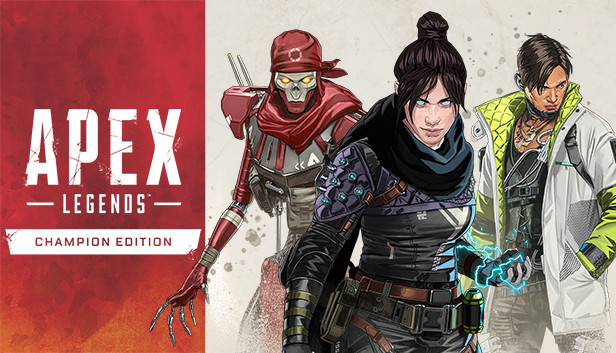 This class-based battle royale from Respawn studios has been popular since its launch. It still continues to be one of the most played games at any given time, and for good reason. It borrows the already great Titanfall gunplay and beautiful graphics and improves it to a higher degree. There are multiple champion classes you can play as, each with its own quirks and abilities. This class-based system really is somewhat well polished, making Apex Legends stand out from most Battle Royale games.
PATH OF EXILE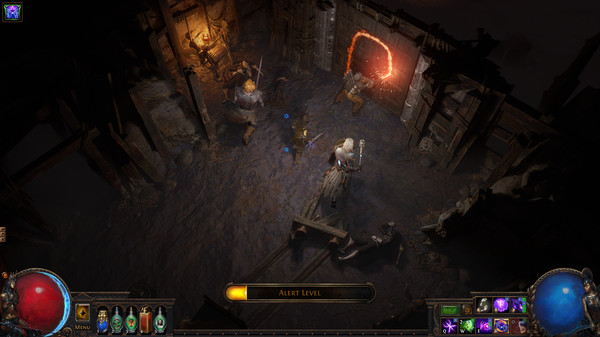 Path of Exile is an Action RPG based in a dark fantasy world. The game is popular for its innovative mechanics, strong economy, a gigantic skill tree, and a huge variety of content that keeps on growing. The game is very rich in story and lore, and the gameplay will get you hooked right from the beginning.
GENSHIN IMPACT
An immensely popular free-to-play Action RPG from miHoYo studios, their first big ambitious project. The game takes a lot of inspiration from Breath of the Wild which is very clear from the get-go. Still, it has its own flair which is undeniable. The is no lack of unique characters obtainable through the game's gacha mechanics. It is very easy to lose track of time once you're into it.
VALORANT
The 5v5 character-based tactical shooter from Riot is the newest game to launch in the list. It has been amongst the most popular competitive multiplayer games since its launch. You can play as one of the various available agents, each with unique skills and abilities.
The core gameplay is somewhat similar to Counter-Strike but expanded upon with class-based gameplay to add more pace and make the game more dynamic than a traditional tactical FPS game.
COUNTER-STRIKE: GLOBAL OFFENSIVE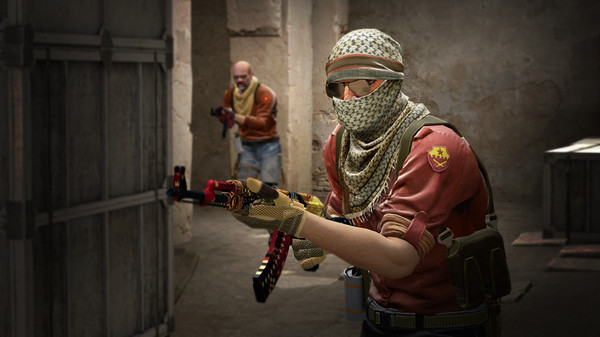 The current successor to the legendary Counter-Strike games by Valve, CSGO is one of the most iconic games there is. The straightforward on the surface but heavily tactical gameplay keeps players engaged for decades. There are no character classes or special abilities in CSGO. You play as either a Terrorist trying to plant and detonate a bomb or as a Counter-Terrorist force trained to hunt terrorists and defuse bombs.
Throughout its lifetime, Counter-Strike games have never been free to play. This changed in 2018 when CSGO decided to open up its game for everyone.
DOTA 2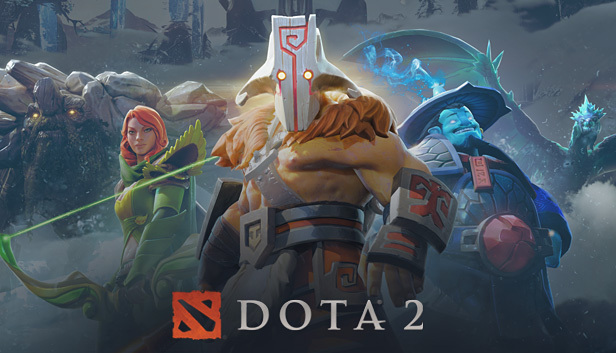 DOTA 2 is a 5v5 team-based Multiplayer Online Battle Arena (MOBA) game from Valve studios. It is based on the original Defense of the Ancients, a legendary Warcraft III mod. The game is notorious for having an extremely high skill floor and no ceiling. This makes it one of the most intimidating and tricky games to learn (even for players familiar with MOBA games). Once you start getting the hang of it, you're in a world of endless possibilities where anything can work.
It is consistently one of the most played games of all time on steam charts. Dota 2 has the biggest yearly esports event on the planet, 'The International'. The recent iteration, TI10 which had a total prize pool exceeding 40 million dollars.
GWENT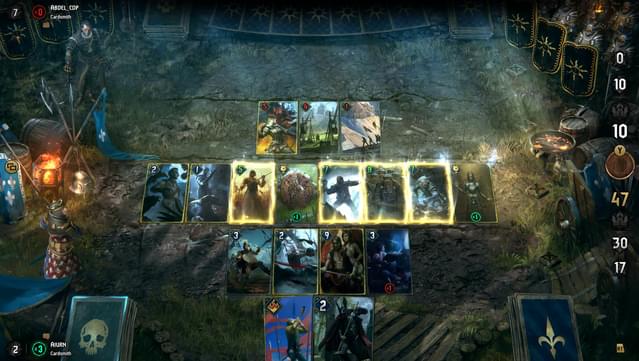 Players of The Witcher 3 can relate to how much this card game means to the legendary AAA title. Amidst the hunt for Ciri and slaying monsters, Geralt has always found himself sitting down in taverns and joining a friend, acquaintance, or even a random stranger for a few rounds of Gwent. The game became so beloved that CDPR had to create this stand-alone game due to popular demand.
CDPR describes the game as "GWENT sees you clash in fast-paced online PvP duels that combine bluffing, on-the-fly decision making and careful deck construction", and it can't be described any better.
FORTNITE
The Epic Games title that took the world by storm when it came out. I'm sure there are hardly any souls who haven't heard about this wildly popular free game. Fortnite Battle Royale was a companion game to the co-op survival game Fortnite: Save the World.
The game blends construction elements with 3rd person gunplay in fast-paced dynamics and cartoon-ish graphics. The updates often narrate a subtle story while adding quirky elements and map changes to spice up the experience.
While the craze which lasted for years has mostly settled down, the game is still very popular with a good amount of concurrent players jumping in the battlefield versus 99 other players to prove themselves as the fittest to survive. Oh yeah, and you can also enjoy stuff like Marshmallow concerts in the game occasionally, so there's that.
FALLOUT SHELTER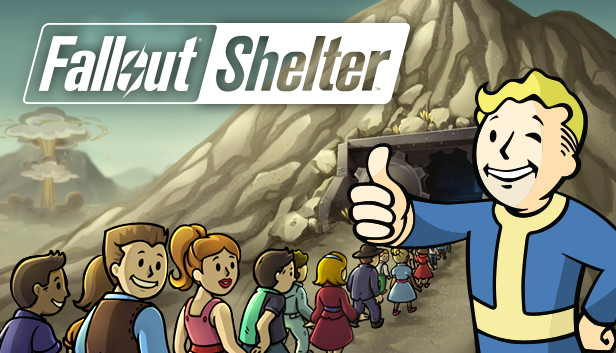 Fallout shelter maintains the theme of the post-radiation apocalyptic world of Fallout. People need to live within underground Vaults built by Vault-Tec. This is fallout but in a completely different format.
This free 2D construction and management simulation puts you in charge of a Vault. Your job is to shelter people, give them jobs, be responsible for procuring or maintaining a balance of available resources. The challenge is to keep the Vault steadily sustainable and protect them from invasion from the dangers of the wasteland. Fallout Shelter is available on most major platforms including Playstation, Xbox, PC as well as iOS, and Android.