In recent times, gaming has become much more than just a hobby. It is a passion, love, and even career for thousands of people across the globe. Gaming has developed throughout the years and the growing progress has brought many changes to the community. Today, we will be looking at some of the greatest gaming controversies of all time.
Gaming and its Controversies
Gaming currently stands out as a multi-billion dollar industry as of 2021. The stats suggest that there are about 3 billion gamers around the world and with the growing availability of games and esports, this industry is not free of controversies either. Throughout the many decades of gaming, there have been multiple notable incidents that shook the whole gaming community around the globe. From racism and sexism to big scandals, the list goes on and on.
Here, we will be looking at some of the biggest gaming controversies of all time!
4 Greatest Gaming Controversies of All Time
As mentioned before, there are numerous controversies in the gaming community, and out of them, we have selected four of the biggest ones that have changed video gaming forever.
1) CSGO iBUYPOWER Match-Fixing Scandal
The CounterStrike franchise has been a massive name for a long time. The franchise's esports scene transcended after the release of CounterStrike: Global Offensive (CSGO) in the year 2012. Many new and promising teams arose and among them was the iBUYPOWER roster of 2014. This new former North American professional CSGO team consisted of players like Tyler "Skadoodle" Latham, Braxton "swag" Pierce (now called 'Brax'), Sam "DaZeD" Marine, Joshua "steel" Nissan, and Keven "AZK" Lariviére.
They won some S-tier tournaments and were quickly rising for the throne of NA CSGO. But following an online match against Team NetcodeGuides.com, their surprising loss seemed weird to every eye. Later, it was revealed that Sam "DaZeD" Marine of iBUYPOWER's roster was a co-owner of the team NetcodeGuides.com and intentionally threw the match in return for some valuable skins.
Following this, Valve launched an intensive investigation on the matter and found four members of the team guilty of match-fixing. They ruled out four members of the team, DaZed, steel, AZK, and swag as guilty and banned them from competing in any Valve-sponsored events. This effectively ruined their CSGO Careers for many years and created an upsurge in the gaming and esports community.
2) Call of Duty: Modern Warfare 2 – No Russian Mission
The fourth mission of COD Modern Warfare 2 has a mission called 'No Russian'. The mission takes place in Zakhaev International Airport where the player had to take part in a wide-scale civilian massacre in a false flag operation. This controversial mission raised a massive spark around the world for letting players participate in terrorist mass killings. The whole thing came to know as a promotion of terrorism and journalists criticized the developers for their poor decision making.
This incident raised to be a global controversy and in the remaster, the mission was made 'skippable' to avoid further backlash.
3) Blitzchung vs. Blizzard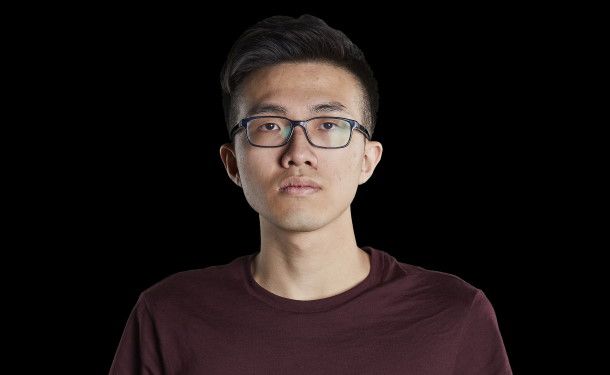 This one is a very recent incident where Blizzard messed up real bad. In October of 2019, the Hong Kong protests were making international headlines. During this timeline, Ng Wai Chung (aka Blitzchung) who is a popular Hearthstone player from Hong Kong, raised his voice in support of the protests during a Livestream.
That stream was cut short and it was informed the next day that Blitzchung received a one-year ban from the Grandmasters tournaments and had to forfeit his $4,000 prize money. Along with this, both the casters of the event, "Mr. Yee " and "Virtual" had their contract terminated by Blizzard. This action made international news and brought huge backlash to the company and its action. Many players even abandoned their accounts, events, and the company Blizzard in general. Not just the gaming community but even the members of the U.S Congress sent a letter to the company encouraging them to reverse their ban. Eventually, Blizzard apologized for their actions and reduced Blitzchung's ban to 6 months, and returned his $4,000 prize money.
4) Starcraft II – Match Fixing Incident
Match-fixing is a wide problem in gaming and esports. Starcraft II is another popular game that has one of the biggest Esports scenes in the world. The game is massively dominated by Korean professional players and among them were Lee "Life" Seun Hyun and Bung "Bbyong" Woo Yong. Both these names are massive in the Starcraft II Esports scene and were known to be among the best Starcraft players to have ever graced the game.
But both Bbyong and Life were convicted of a huge match-fixing scandal along with seven other individuals in the year 2015. Life was convicted for throwing two matches for a huge sum of money. These gamblers and brokers used to pay Bbyong and Life money to throw matches to increase the betting pool and make huge profits. Life has been permanently banned from all KeSPA events.
These have been some of the greatest gaming controversies of all time that made international news and backlash from the public!